To see a list of our upcoming events, visit our calendar.
Know of another referral program or potentially fundraising opportunity? We'd love to hear about it!
Current Fundraisers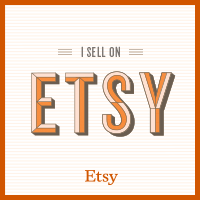 Online Handmade Store
We have a shop on Etsy that sells handmade pet related items! Want to spoil your furry companion or buy something for your local animal organization? We have snuggly pet beds and tons of great toys available, all handmade by volunteers! These items are often available at events we attend as well.
---
Think Recycle
Through the Think Recycle fundraising program, SHC can now collect old electronics (like cell phones, mp3s and digital cameras) as well as ink cartridges! Every qualifying item SHC sends in earns us money. Money we can use to keep the website running, become non-profit and build up the emergency fund!
So if you have an old cell phone lying around or you go through ink cartridges like crazy, please consider sending them to us! If you are sending one item feel free to use the P.O. box address located on the contact page. If you are going to be sending more than one item or need to use a box, please contact us so that we can arrange an alternate address or pick up.
---
iGive
Every time you shop at any of the 1,700+ online stores in the iGive network, a portion of the money you spend benefits Second Hope Circle. It's a free service, and you'll never pay more when you reach a store through iGive. In fact, smart shoppers will enjoy iGive's repository of coupons, free shipping deals, and sales. To get started, just create your free iGive account. Sign up now.
Plus iGive currently has a $5 referral bonus program right now. If you install the iGive button for 3 months, Second Hope Circle will receive $5… even if you don't do any online shopping!
---
Page last updated March 2018